As a teacher and mentor you often get an email from a former student that contains the phrase "you probably don't remember me…."   They often then contain a request for a letter of reference which, if they were a good student, I gladly oblige. There are others that reach out to me for guidance and this was one of those times.  I share some advice with you that I share with my students to help get their career moving or even change careers.
This advice may also help you in other ways.
The Education Landscape Is Changing
Demographic shifts in the United States coupled with changes in workforce automation are presenting challenges and opportunities.  Our traditional learning path that many follow brings them to attending a college or university seeking knowledge and experience.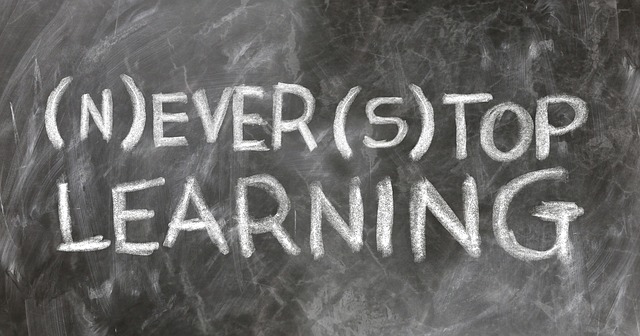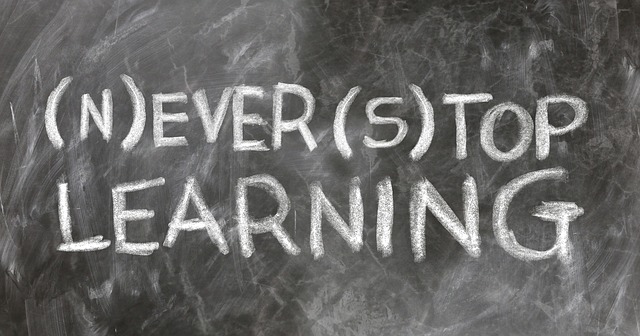 I know firsthand that the path a student, who is studying information technology, is interesting and taking a break from learning or the early part of your career can cause problems.
Make no doubt about it, unless you want to find yourself out of work, you have to be a "life long" learner. That learning may begin tinkering with technology followed by attending a school for a formal education or paying for training to gain a certificate.   This is really the beginning of your learning and not the destination.
The Bill Gates of the world and a handful of others who left higher education to go onto build great things are rare indeed but they all agree education is important and that includes life long learning. For most of us we need a focused environment as in a college or training classroom and that gets expensive as we all know.  There is one thing to be said with the price of an education, there are no guarantees that it will land you a job but having a teacher be your mentor is important. 
What happens if you do have to take a step back from your career?  Read on…..
Back to my student, let's call him Tim (yes..Monty Python reference) but not a reference to one of my best friends and IT superhero…Tim ("hello" Tim).   This particular Tim who emailed me was a very good student but got distracted as he started to wrap up his degree. He finished and oddly enough, I have a picture with him from graduation. So when he started out saying I probably wouldn't remember him…I did.  
Life is hard.  Life is wonderful. 
We all get obstacles that can easily derail you from reaching your goals.  Believe me, I know (read my Blog entry about my Mom who got me started coding). Tim's obstacle had him move and it sounded like he got "off track".  This is not uncommon. 
In the careers that rely on skills, and in particular IT, it becomes important to keep up to date or at a minimum, keep your current skills sharp.  When these life events come at you sideways, it becomes very hard to do this.  Instead of taking some time to stay longer at work, you are rushing home to care for someone.  Instead of digging around the internet to learn about a new technology on the weekend, your energies are focused on a failing relationship, etc..  Life happens.
You are tired even though you got enough sleep.
Depression may set in and it then becomes important to seek help.  
You worry about everything and now all energies are off your career.
Your company lets you go and now you cannot find work.
Seasons
These issues will end because life is made up of seasons.  When you come out of that bad season, you will find a new one awaits that has tremendous potential for you.  
Your energy returns.
The anxiety is less and you are ready to focus.
Wait!  You spent months not fully engaged in your career. Heck, maybe you took a job at a grocery store working in the back room moving boxes when your IT position was eliminated.  Where do you start to make your comeback?
My 5 ways to get your career moving:
1.  Find An Education Refresher
No way!  Yes… way. 
Even though you may have student loans to pay back and you are quite certain you cannot afford to be back in the classroom, there are other free or low cost options to get back into the classroom.   However, if you do have funds available a formal certificate or a return back for a degree is an option.
LOW COST – Online Short Course
First there are the pay for courses such as Udemy.com, Udacity.com and I am sure you can find a few others.  These are highly focused short duration courses that can you do for a fee. Fees ranges from $14 to $900 depending on the website and how it is delivered to you online.

 

FREE – MIT Opencourseware
Massachuesettes Institute of Technology (MIT) offers a wide assortment of video lectures, reading lists, and engaging content for free on their site.  No, you don't get to earn a diploma from MIT unless you formally enroll and successfully your degree.

 

FREE – MOOCs (Massively Open Online Courses)
When online education kicked into high gear, colleges and universities saw this as an opportunity to engage the masses.  There are many free and paid MOOCs with some being taught by leaders in that specific field.  NOTE: Many start these highly detailed courses but often do not finish.  So make this online course part of your day.  Schedule it into your calendar just as you would attending a live class.

Low Cost – Audit A Course
If you are looking for a 'live' setting you can check out the offerings at a local college or university.  Many schools offer the ability to 'audit' a course. This gives you access to the classroom where you can meet the professor and sit in as an 'observer'.  It allows you to engage the learning without the structure and deadlines of assignments. There is typically a fee associated with this experience but it is never near the full price of the course.



If you are a retiree, some schools offer this for free so you can sit on a wide variety of courses. My friend's father attends all the history classes at a nearby school and he even hangs out in the cafeteria just to feel connected as he sips his coffee.
2. Projects
This is by far, in my opinion, one of the best things you can do to recharge your skills and build your resume. 
Approach a:
local non-profit
church
your child's school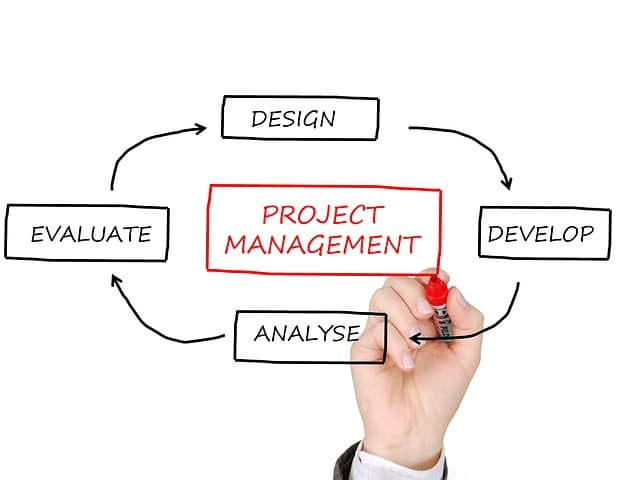 Let them know you are available and want to help with a project.  In today's world, you want to ensure you have the proper approvals or clearances when working with youth but these three areas always need assistance because they often do not have someone with a technical know how. 
It gives you a 'live' project with a customer who has a need. Run the project just like you would a real project. If IT related, maybe they need a website, computer network, repair a pc, app, social media management, etc..
Whatever project it is create the documentation, work schedule and deliverables necessary for completing the project.  Once completed you may even begin to consider opening your own consulting practice! 
I would be glad to give you my advice one one one for this.
When done, update your resume.
3. Attend a Local Meetup, Alumni, & LinkedIn
Meeting other professionals is always a positive.  Do a Google search on tech meetups or simliar in your area.  Find out when they meet and reach out to them to attend. Often when you attend you find others who may be seeking projects, employees, or someone to collaborate.  
Conversations don't hurt and this is how you can also get a feel for what is needed locally in terms of IT.
It may even prompt you to get up to speed in an area you didn't think about but can easily learn.   The flip side of this, if you cannot find these locally…..why not start one! Approach your local chamber of commerce or school and see how they can assist or provide soem advice in doing so.
LinkedIn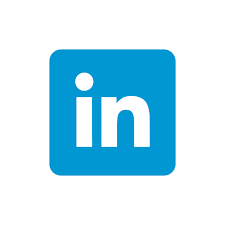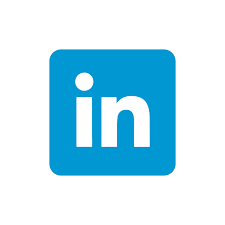 You can also be sure you have LinkedIn account.  If you have not used it in a while, update it.  This is a very powerful way that you can directly contact a company whether the HR hiring specialist or the Chief Information Officer.  They are there to be contacted. Make use of it.
When you contact them.  Ask about their positions and if they have any advice.
Alumni
Remember this, if you are an alum of a college or university, leverage that network you bought into when you paid your tuition.  Contact your old teachers, as Tim in this post did, visit their career services office, attend alumni functions where you can also network.  When you now network at this event you definitely have a common starting point for conversations!
4. Update Your Resume
Your resume is a living document.  
It is never a 'one and one' document.  As a matter of fact, I have several that fit different tracks of my background.  There are no certainties in life except for the fact life changes and keeping your resume updated is key when that next position pops up so as you do not miss it.
Ideally, you can visit sites like Monter Jobs and Indeed.com where you can get a wealth of job seeking advice and resume tips. 
The best tip I have ever heard and ultimately guide my own students to do is have your resume tell a story.  Review your resume for these:
Fresh out of school…

avoid the list of courses

.  No one really cares that you took Computer Science 101.  Almost everyone does. Talk bout the work you did in the course.  
Talk about your projects.  Note the technology you used in your project.  Were you a team leader? Team member? How did you contribute?
Avoid bullet points.  List technologies your have knowledge of with bullet points but not your experiences.  Tell the story but don't write a novel.
Spell check the tech!  Keywords are important but nothing is more disheartening to read than a resume using incorrect terminology phrases.  As a bad example…."built an enterprise application using a Sequel Microsoft Database". (Better: Analyzed, developed, tested and implemented a Microsoft SQL Server database solution).
5. Take That Step
I have no doubt that if you have read this post to this point, you may be someone who is seeking advice and I hope this helps.
I will be glad discuss any of these with you. Feel free to contact me.
More importantly, keep this ancient proverb in mind "A journey of a thousand miles begins with a single step."
If you do just one of these things noted above then that will be your first single step.
You can do this!  
You will succeed and get back on track!
Tell yourself that every day.

Start Coding Today In 5 Minutes!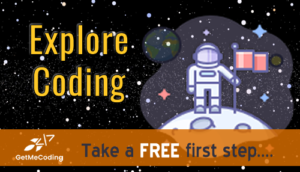 Take 5 minutes and try a FREE coding activity!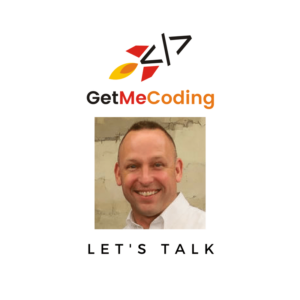 If you are a teacher or someone looking to help others learn to code, let me help you.