Spark curiosity. Build confidence. Become a better thinker.
Technologies You Will Learn
Made to be fun with challenges. Start with these popular courses and build your coding skills.
Why learn from Mr. Fred & GetMeCoding?
Learning to code can seem intimidating.  I want you to see how easy it can be to start, build confidence, have fun, and keep growing.
An educator who cares deeply for the success of his students, both past and present. His classes were always engaging, exciting, and consistently something to look forward to. I can't imagine Get Me Coding would fall anywhere short of a similar experience.
For all my moms and dads out there who'd like to introduce their littles to coding - Mr. Fred is the best of the best (and a damned awesome person to boot)!!
Hi! I wanted to let you know what a great impact you are making on Ian with your coding class. On the ride home today he could not stop talking...Fred wanted to be an astronaut, Fred saw Star Wars, Fred started programming when he was a kid....
I wanted to express my gratitude not just running an effective camp, but for inspiring my son on something as meaningful as coding. He spent much of the remainder of the summer working on other programming ideas, which thrilled me because it was something productive without me having to force it upon him. Beyond that though it is a great outlet for his creative energy.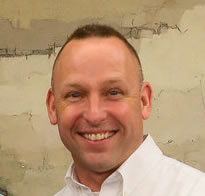 Getmecoding.com was created by me, Fred Aebli, to be part of a solution.
Having witnessed a growing demand for information technology professionals for over a decade, in particular, software developers, and a decline in the number of young people considering this to be a career possibility, I thought something more can be done.   I am taking my 22+ years of teaching at the college level along with my experience as a software developer consultant and packaging it up here.
"Mr. Fred" is easier than saying Mr. Aebli. 
Is it pronounced 'A-belly' or is it 'Ay-belly' or is it 'Ay-a-beeli'??  See what I mean? 
Mr. Fred works and that is coming from those who know best…..my students!
Let me help you unlock the mystery of "CODING".