Welcome to the GetMeCoding.com resources page where I prepared a list of toys or tools that can either encourage you to learn how to code through play or when you are ready to code, a few places to do it.
Some of the links below are affiliate links, which means that if you choose to make a purchase, I will earn a commission. This commission comes at no additional cost to you. Please understand that I have either used these products or have had an experience with these companies, and I recommend them because they work well, not because of the small commissions I make if you decide to buy something. Please do not spend any money on these products unless you feel you like them and will help you along your coding journey.
These are toys that teach coding fundamentals and are for a variety of ages.
Sphero is by far a leader when it comes to creating devices that teach coding.  These toys are great at getting a young person engaged in STEM/STEAM (Science, Technology, Engineering, Arts, Math) related activities whether at home or in the classroom.  If you are not a fan of Star Wars there are other devices you can use instead such as the Sphero SPRK + STEAM Education Robot.
Check out my full review and video on the GetMeCoding BLOG – Program Your BB-8 in 10 Minutes (Beginner Friendly)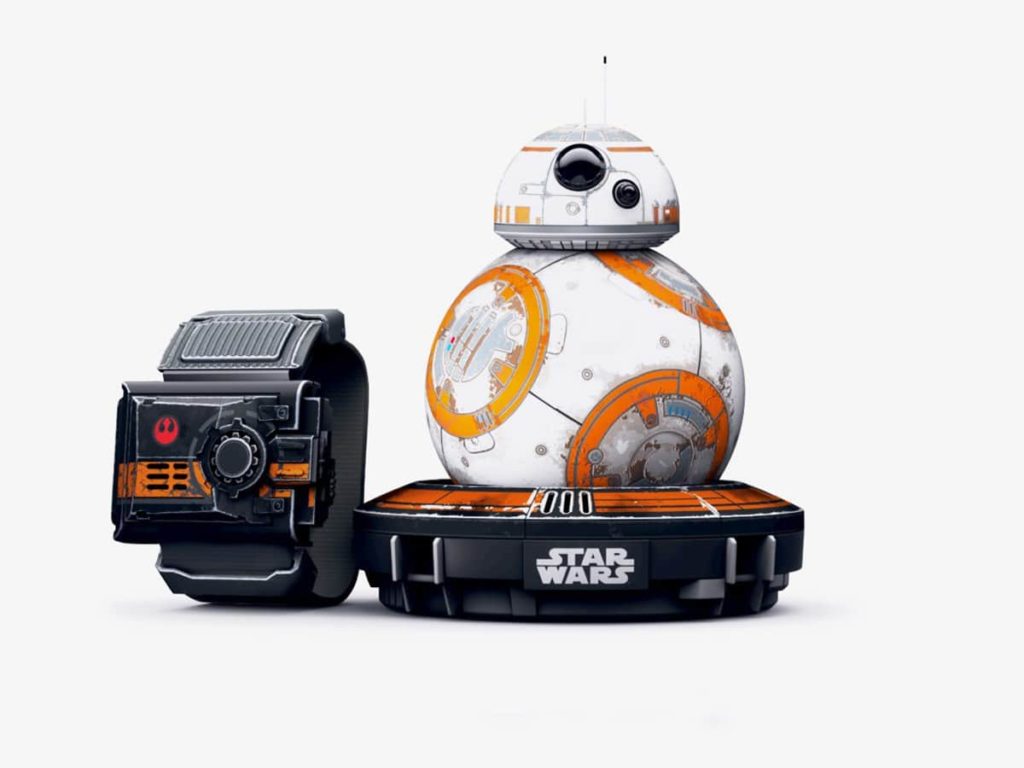 AWESOME:  This is not just a toy!  It is an actual computer that a kid builds!  🙂
I worked with a friend's son who was always curious to know how a computer worked but didn't want to have him take apart his own computer.  This kit allows you to see the major components and once you hook it up it gives you various coding environments to learn how to code…..MINECRAFT, Scratch, Python, Javascript, and even terminal commands (commands we geeks send directly to the operating system).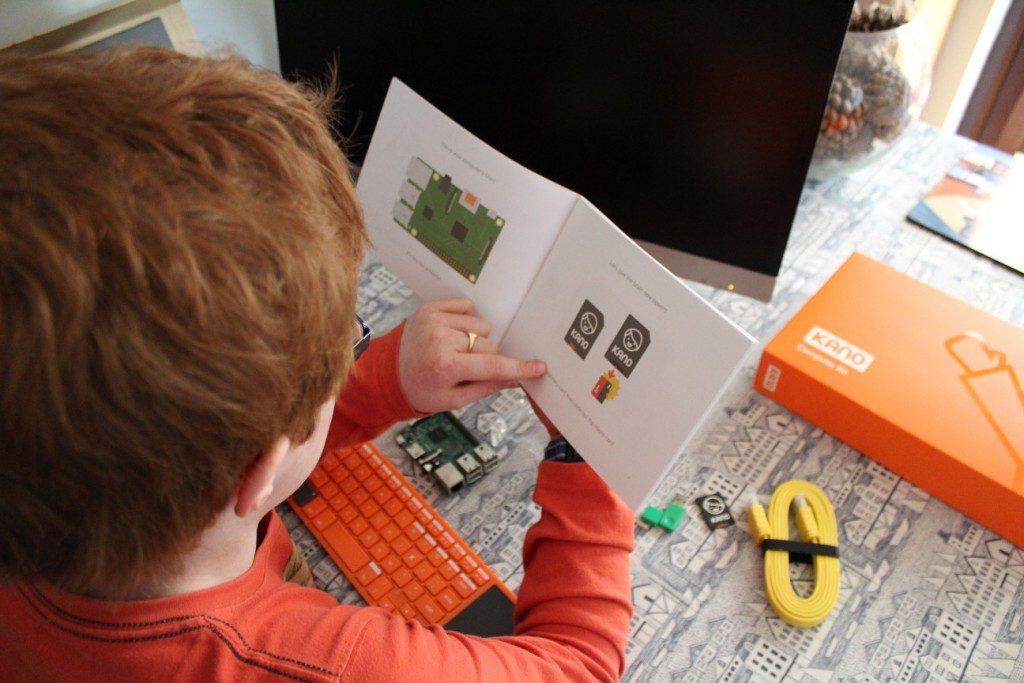 Little Bits are great!  No soldering or wiring necessary as they connect via magnets.  It is an amazing toy that demonstrates IoT (Internet of Things).  I brought the Cloudbit starter kit home and asked my son to see what he can do with it.  After making some connections he created a device that linked to my IFTTT account and it was very cool to see him controlling things via the internet.  You can also expand this with other kits and even build a Star Wars R2D2 .
Check out my full review of IFTTT (If This Then That) on the GetMeCoding BLOG – Build An App In Minutes With IFTTT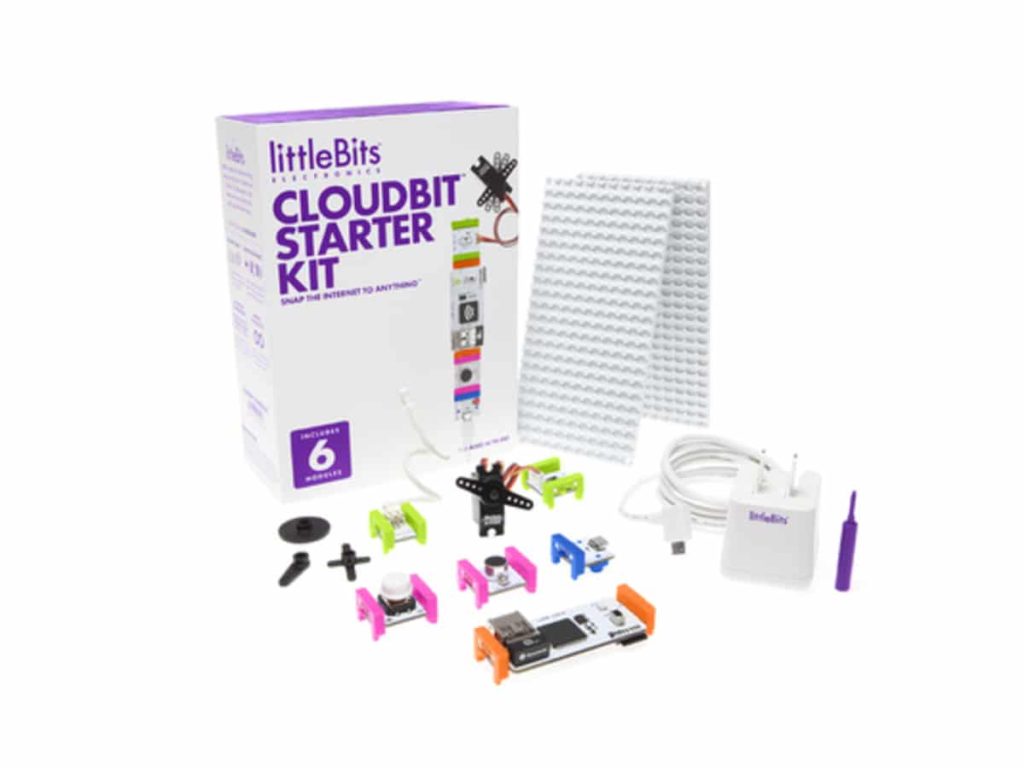 Little Bits - Marvel Iron Man Set
When I first saw this, I immediately thought this is what I wish I had when I was a kid!! Like the Little Bits kit above, this one has a Marvel theme with a focus on IRON MAN.  If your young person is a fan of Marvel, I can think of no better way to get them excited and inspired about STEM (coding and building) than this kit.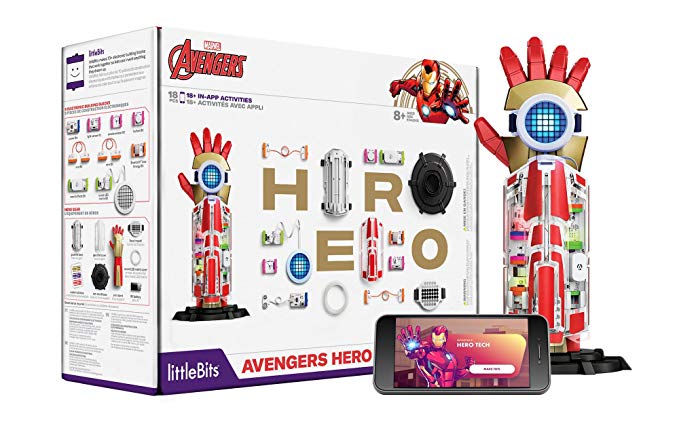 CanaKit Raspberry Pi Starter Kit 32Gb
The Raspberry Pi has been around for a while and this 32 GigaByte Starter CanaKit is one of the best to explore a wide range of coding topics and IoT (Internet of Things).   I have used this device in my class to unveil the inner workings of a computer, setup webservers, connect to Watson, program drones, code with Scratch, and even turn it into a video game console.
One of the best devices you can introduce to Middle School, High School, and College students.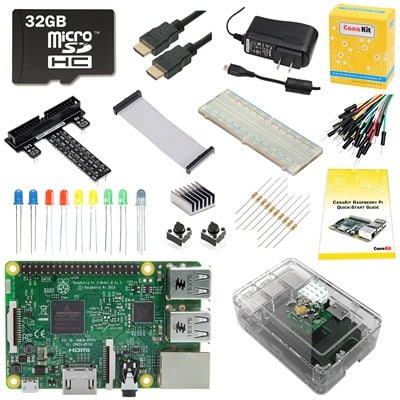 Hosting (websites, databases, etc.)
These are resources you can use for building your coding projects.
Great price and great service.  Bluehost is a leading web solutions services provider. Since our founding in 2003, Bluehost has continually innovated new ways to deliver on our mission: to empower people to fully harness the web. Based in Orem, Utah, we provide comprehensive tools to millions of users throughout the world so anyone, novice or pro, can get on the web and thrive.
When you are first starting out with a web host, you don't want to have to worry about the server side.  Bluehost will take care of it all.

If you are parent, teacher, or coder we all get worn down.  It is important to take care of our bodies and minds.
Health Moving - Stress Relief Bundle
There is no doubt we all have a little stress in our lives.  Jen Hoffman over at HealthyMoving.com is excellent when it comes to improving your over all well being and learning to deal with this stress.  I used her simple exercise to loosen up my neck and I have been hooked ever since then.  When she offered this program, I knew I had to have it.
So as you delve into technology, be sure to take good care of yourself.  Her Stress Relief Bundle is a welcome addition to my exercise routine and I know she can help you too.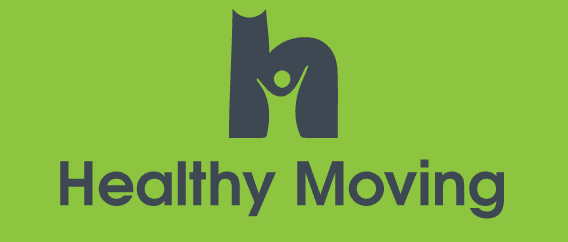 Penclic Ergonomic Computer Mouse (D3)
First, I am not a medical professional.  I am simply a person who suffered from repetitive stress injury (RSI).  I had tried many things to alleviate the pain I felt shooting up my forearm and up into my shoulder blades. 
When I purchased this I looked at other computer mice that would possibly change how I would place my hand and arms but none worked like the Penclic Ambidextrous Mouse.  In as little as a month I noted the change and the pain began to back off.
Of course, you should consult with a physician to ensure you are not having other issues but if you use a pc and want to avoid RSI this may be something to add to your workspace.  I highly recommend the Penclic D2 or D3 Ambidextrous mouse.  The D2 is pictured here and is wired.  I prefer wired over wirelss but both are great.
Try Coding Today!
I want to use what I have learned to help you. It really is that simple.
Get started with a FREE Coding Tutorial