This past month, I along with three other educators interviewed Disney expert, podcaster, and entrepreneur, Lou Mongello about how Disney approached reopening their parks during the global pandemic. We felt this conversation was needed because Disney did it quite well and maybe there is something anyone involved in education or as a business, can take away as action items as they steer through these uncharted waters.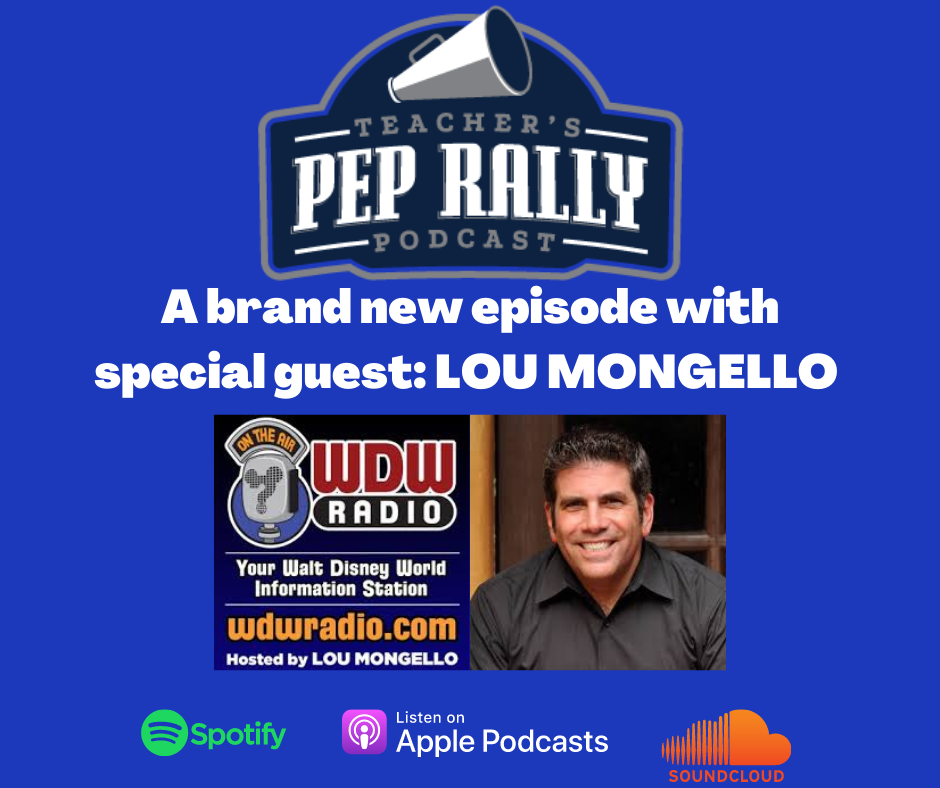 The Teacher's Pep Rally Podcast
During COVID-19 I have had a number of conversations with fellow teachers Erin King of InspiredED and Pete Bush of PSBCreative. Both are long time teachers in the primary and secondary education space.
The Teacher Pep Rally Podcast was born from the idea where we realized others may want to hear our conversations about education. We then invited in Leticia Jones of ProjectReignited who is also a long time educator who brought in an even broader set of talking points.
The Teacher's Pep Rally Podcast is the result of our conversations designed to uplift anyone in education or anyone who has a stake in educating others.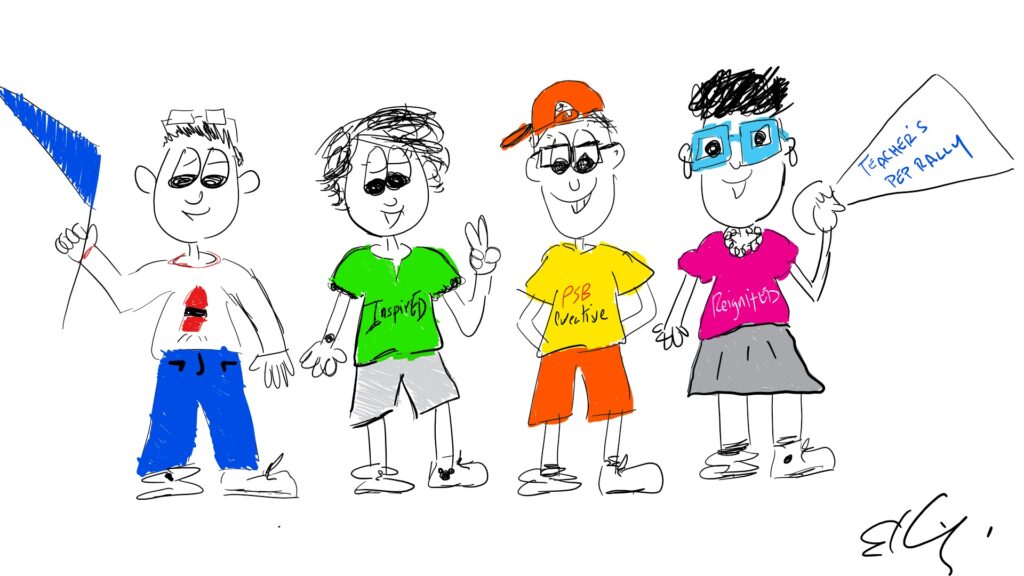 Needless to say, we now have a platform to share our experiences, observations, and advice.  Also, we have a string of guests who sit down with us who also give insight from their angle.
Why compare education to Disney?
The better question is why not?
It is this educator's opinion and my twenty plus years in the college classroom, we can learn much from others in what they do wrong and what they do right in many things pertaining to the classroom.  This is one of those conversations where you can learn from what others are doing right.
It really doesn't mean you need Mickey Mouse as your spokesperson or cash reserves greater than a small country.  There are simple things everyone can do to help us clearly navigate during these uncertain times.
I won't lie.  I am a fan of Disney and have been for years.  For me, I use it as a motivational and inspirational source.  It gives me energy to take back into the classroom.  Lou Mongello is the best at bringing out the best in Disney and others as he also leads a group of entrepreneurs under his project known as Momentum.
Please give the podcast a listen and rate it on iTunes.  Here are some points we walked away with but I think the true value is in listening to the full conversation.
This podcast is a conversation with YOU. If you have any comments, thoughts, questions, or suggestions, please don't hesitate to reach out to me or any one of us.
We are all going to be OK and realize we are here to help each other.
Be well,

Start Coding Today In 5 Minutes!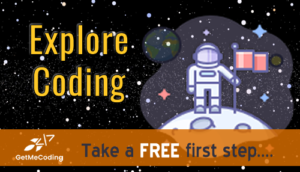 Take 5 minutes and try a FREE coding activity!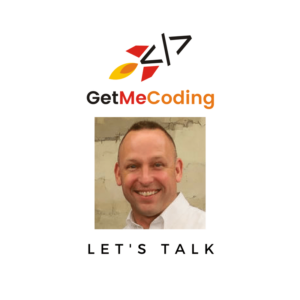 If you are a teacher or someone looking to help others learn to code, let me help you.