The Lego Chicken Challenge is the perfect STEM exercise.  STEM skills are essential for building a career path leading to the emerging job market that will require critical thinking and technology skills. However, don't look past communication skills acquired in team building such as those learned in the Lego Chicken Challenge.
This is a GREAT classroom exercise that gets everyone involved.
I have used this exercise with students 8 years old to 50 years old!!
For over two decades I have worked alongside large and small business leaders who constantly remind me of the top skills they expect in young people that they hire.
SPOILER ALERT
Programming, math, or science skills are not at the top of the list.
The top 3 skills I am told time and time again by CEOs, IT managers, business leaders, and anyone trying to build a company are…..
Team Skills (Collaboration)
Communicating Skills (Writing and Speaking)
Problem Solving (wrangle a problem until solved)
After these, the list can become technical but note #3 above…..the ability to wrangle and solve a problem on their own.
I like to call it "persistence and grit".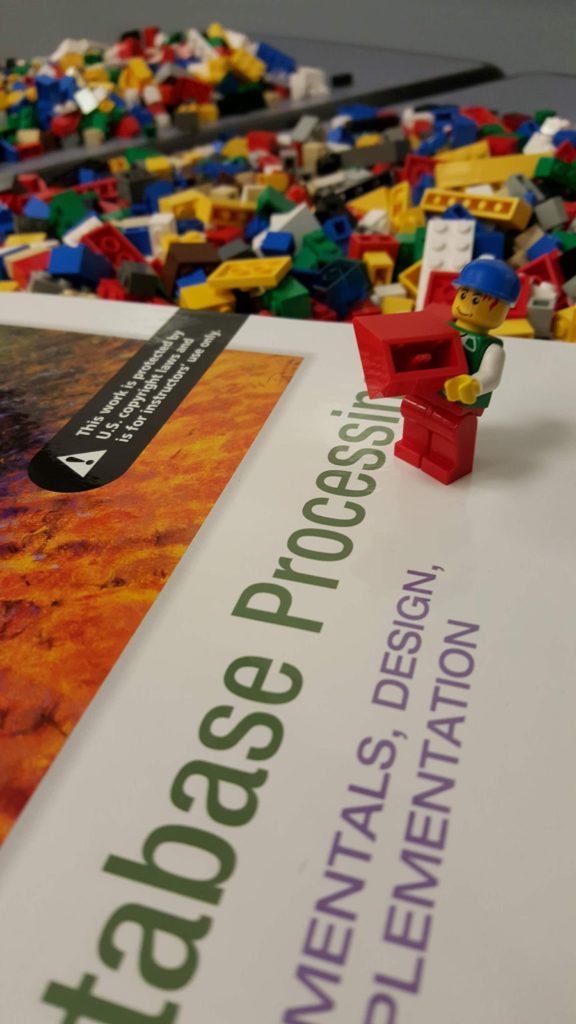 Download The Chicken Challenge Diagram
Download the diagram and the the steps to play the Lego Chicken Challenge
Unless you grew up on another planet, everyone is familiar with Legos. They require no training to use so you don't have to get caught up in any technology instructions while focusing on team building skills.
Remember, the focus in on team skills, communicating, and problem solving not how do I program Java or Python.
When creating a coding solutions (aka software program) or technology solution, we rely on a time tested series of steps known as the Systems Development Lifecyle (Analyze, Design, Develop, Test, Implement).
No system is perfect but there are some pieces that don't ever change.
One of the pieces that never changes is understanding the problem.  That comes from communicating clearly and communicating often.   This is where the Lego Chicken Challenge comes into play.
The Lego Chicken Challenge
Goal: To get students to become aware that communicating is important for a successful project. 
What you need:
Legos….I use the Lego Creator Box 1000 pieces.
A Lego Chicken Diagram (download here)
2-4 team members (per team)
A countdown clock
A small workspace to build your chicken (per team)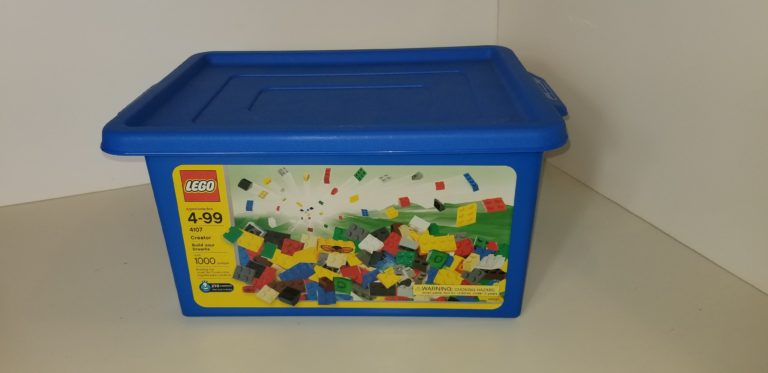 Playing the Lego Chicken Challenge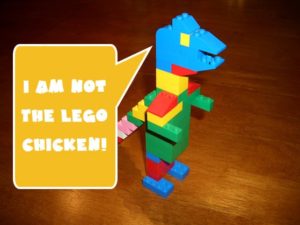 NOTE: To also give the feel of programming software, I use the term designer and developer below. Feel free to change it up to match up whatever STEM oriented project your are doing.

---
Step 1:
With you team, assign who is the lead designer and who the developers will be. (aka builders).
Step 2:
Place all the Legos used for building on a flat surface and spread them out.  You should have more than 30 Legos per team but enough for each team to pick 18 to start.
Step 3:
The lead designer goes to another room where they get to see the Lego chicken design.  While looking over the picture, they do their best to study and memorize the design for 3 minutes.
Step 4:
While the lead designer is memorizing the design in another room, a developer from the team picks out 18 Legos.  They do this not knowing what they need. (For the teacher, this is done on purpose to emphasize how important it is to communicate).
Step 5:
At the end of the 3 minutes, the lead designer comes into the room and sits on the opposite side of the room from the developers. 
At this point, begin the 20 minutes countdown.
One developer from the team gets to approach the lead designer and the lead designer then begins to describe the design to the developer. 

NOTE: The lead designer is not allowed to use their hands, touch any Legos, or put together anything.
Step 6:
The developer then goes back to their workspace to build.  If they find out they don't have the right Legos, they are allowed to exchange Legos.  Exchanging Legos one for one costs 1 point added to their score for each lego. (see scoring)
Step 7:  
If the lead designer needs to revisit the diagram of the chicken, they can do that but they are charged 1 point.
Step 8:  
This continues until time is up.  At that point. All teams will bring forward their Lego chickens to see if what they built matches the design.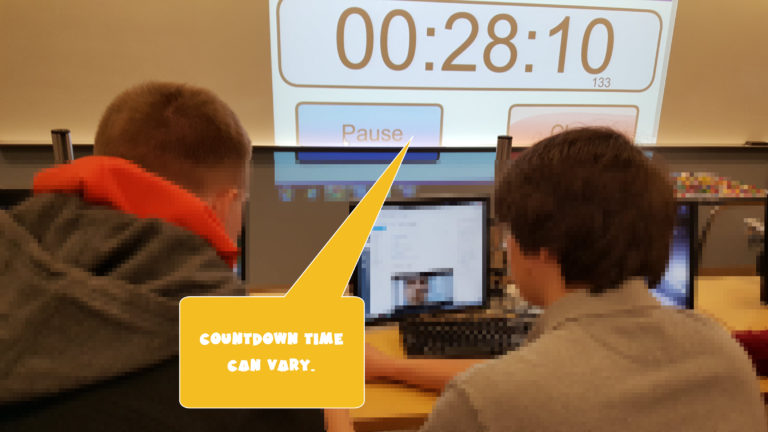 1 point: single lego block exchanged
1 point: return visit to the design by the lead designer
3 points: for not completing a free standing design (it should not tip over)
The team with the exact design and fewest points wins. If no Lego build matches the design, you can use your own discretion to pick one that is closest to design.
When you are done playing the Lego Chicken Challenge, you can gather the teams as ask the following questions:
What was fun about playing this game?
What made it challenging?
What could you have done to make sure you built the correct design?
What did you learn from this exercise?
Additonal Guidelines For Playing
Teams need to be as secretive as possible so as to not reveal their design to other teams.
No Collaborating with other teams.
Lead Designer cannot touch or point to the object during construction.
Developers cannot view the design document.
Lead Designer cannot draw or write anything down.
Developers can approach the Lead Designer as many times as needed but must return to the construction space to do any building.
Ideas for Remote Delivery (aka Online Learning)
Ask your students to gather their legos or simliar building blocks. Tell them to try and gather a specific number that goes along with the exercise that I lay out here. If allowed, have them take a picture of what they have and share it with you.
Then as you assemble them into teams, instead of one person building, have everyone who can build in Zoom breakout rooms (or the equivalent). Breakout rooms will allow the teams to keep their work to themselves until the reveal at the end.
If only one student has legos, then let them be the builder.
One team member can be provided with the design (you can download it and email in advance to a parent or guardian, etc.)
No legos? Hmmm…. I think you can even achieve this exercise with wooden building blocks or even cardboard cutouts. You may need to give some guidance on that.
I would love to hear from you and know how this worked out for you.
Email me anytime.
Be well and good luck.
Download The Chicken Challenge Diagram
Download the diagram and the the steps to play the Lego Chicken Challenge
I truly hope you find this exercise challenging fun.  If you have any questions feel free to contact me any time!
Happy building,

Start Coding Today In 5 Minutes!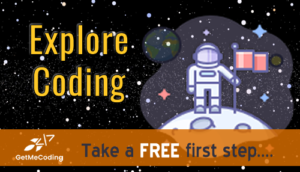 Take 5 minutes and try a FREE coding activity!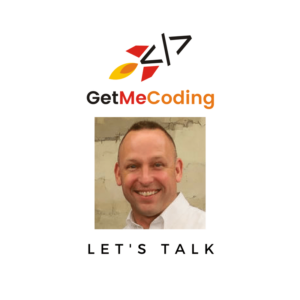 If you are a teacher or someone looking to help others learn to code, let me help you.